ABOUT NORMAN
With over 40 years of excellence in crafting fine window furnishings, NORMAN™'s quality has made it famous. It's what drives NORMAN™ to innovate. And why you can see it in every detail. Few companies will farm their own wood, make their own components, or weave their own cords. At NORMAN™, everything matters. And anything's possible.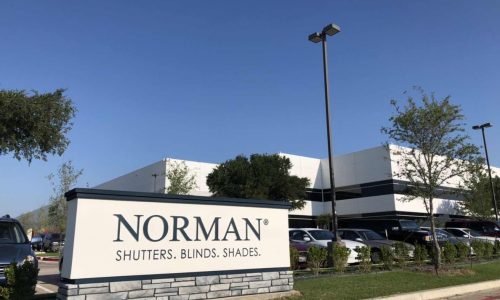 NORMAN™ strives to exceed the highest industry standards. That's why NORMAN™ is focused on leading the industry in quality, service, selection and value. From patented performance and safety enhancing components, to award-winning product designs, to socially responsible processes in manufacturing and forestry, NORMAN™ has a history of defining the future.
Every element of a NORMAN™ Shutter is custom crafted for timeless quality and perfection. No other shutter maker is as innovative, or as diverse and dynamic in choices. From frame to hardware to louver to finish, each NORMAN™ Shutter is made to suit your vision perfectly.
INNOVATION AWARDS
At NORMAN™, product safety is the cornerstone of everything we build. As an active participant in the WCMA "Best for Kids" certification program, all NORMAN™ window furnishings with the "Best for Kids" designation have been rigorously tested. Moreover, all NORMAN™ products are free from lead and soluble heavy metals such as cadmium and arsenic. They also meet or exceed international standards for off-gassing of harmful chemicals.